3M8810 Thermal Conductive Tape is widely used intermediate thermal conductive adhesive on electronic devices and acts as a conductive heat sink. Due to large-scale used by many mobile phones, the products are undersupply and prices have been rising.
Features: 3M8810 double-sided thermal plastic, is currently the most widely used electronic devices in the middle of thermal adhesive and body, its main role is to heat the chip with the heat sink and stick, play a role in heat transfer. Meanwhile, 3M 8810 also has a certain degree of stickiness, The heat-generating body and the heat-dissipating body can be fixed together as a whole to enhance the heat dissipation effect.
3M has 98 series and 88 series, 88 series use white colloid, strong adhesive, delicate surface, no holes, mainly used in computers and other electronic equipment, 98 series use a gray colloid, used in industrial thermal products.
Currently, only the 88 and 98 series of 3M are truly double-sided colloids with thermal conductivity. The thermal conductivity is good, and it is electrical insulation. 3M 8810 has better insulation properties. So many computers and other microelectronic devices wuse it.
Due to the popularity of this tape and the high price, there are a lot of fake tapes on the market. To prevent customers from buying fake products, below are some preliminary identification methods:
The appearance, Original 3M 8810 thermal tape uses 0.05mm PET as release liner. One side of release liner is blue and the other side is transparent. Blue side mainly protect the tape avoid Strong light direct exposure.
Labels on the release liner. The release liner of Original 3M 8810 is without any 3M LOGOs or Letters printed.
Touch feeling, Original 3M 8810 thermal tape makes your finger feel cool at first touch, just  like touching silk products, not easy to feel warm or hot. You could easily recognize them out once you put the original one and fake one to refrigerator and keeps for minutes then touch them to feel the change of the feel.
Color, 3M 8810 is milky white without other color. It is said that there are black 8810 thermal tape, it must be not 3M original.
Layers, there is a saying that there is a thin layer of aluminum plate in the middle of the adhesive. It must be rumor. 3M 8810 is without any backing, only consist of adhesive.
By the way, there are a lot of Supplier provide silicone adhesive tape as 3M 8810. To be honest,  silicone tape has holes on the tape and it is low adhesive, elastic and transformable.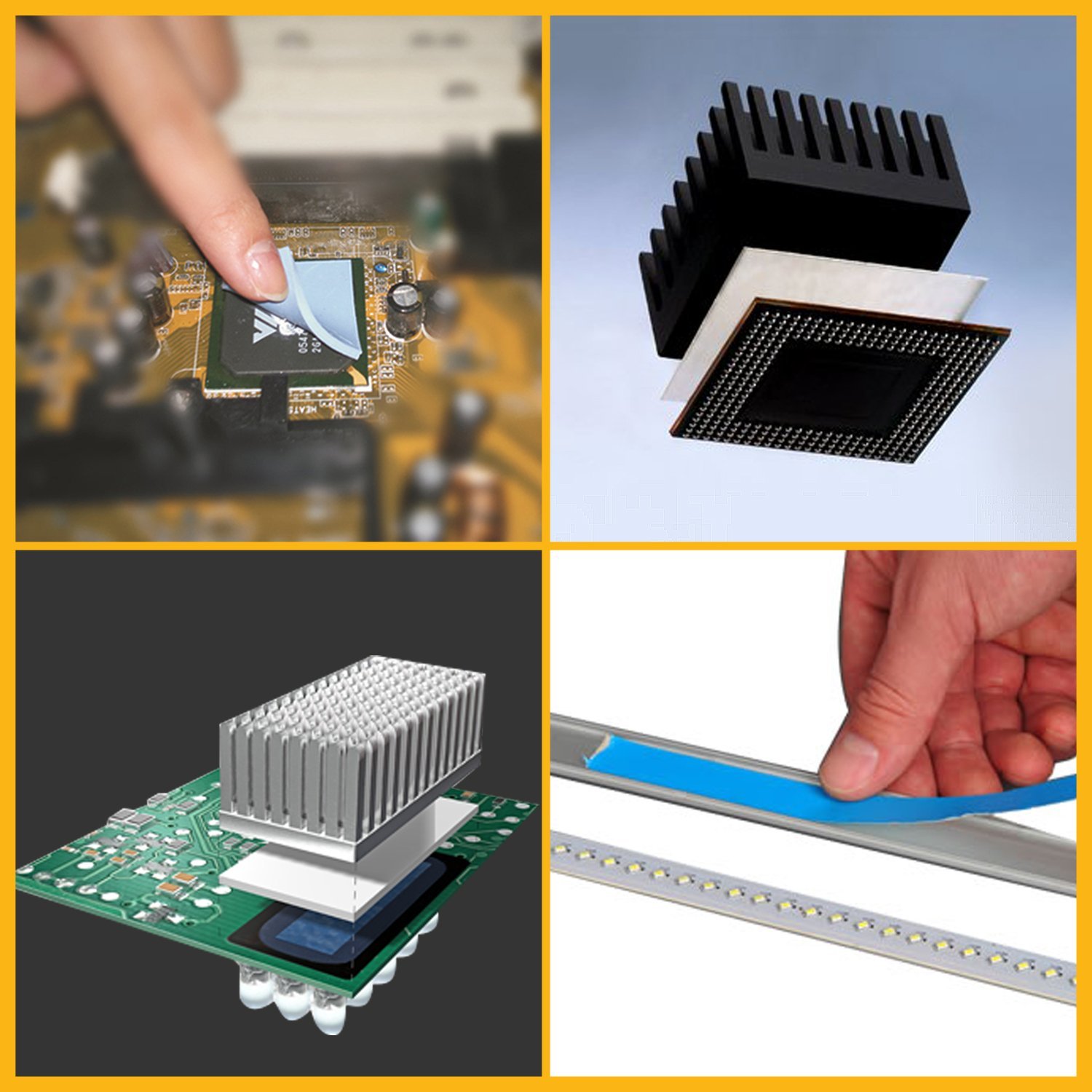 Send your message to us:
---
Post time: Jun-08-2018